Sustainable Development Goals
An official publication of the United Nations Association – UK
Sustainable Development Goals: The people's agenda, is the third in a series of major publications on international development. It was published in early 2016, following the adoption of the post-2015 development agenda at the special summit at the United Nations General Assembly.
This edition provides a thorough appraisal of the new Sustainable Development Goals and proposes strategies to deliver the transformation to which they aspire.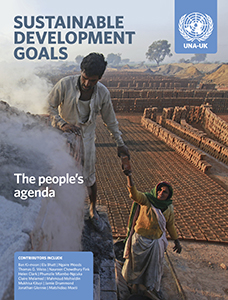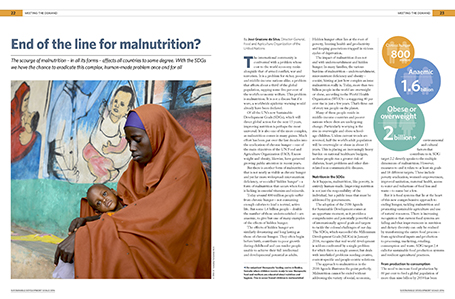 About the United Nations Association - UK
The United Nations Association – UK (UNA-UK) is the UK's leading source of independent analysis on the UN, and a UK-wide grassroots movement.
UNA-UK believes that a strong, credible and effective UN is essential if we are to build a safer, fairer and more sustainable world. It advocates strong government support for the UN and demonstrates why the UN matters to people everywhere.