Global development goals 2013
An official publication of the United Nations Association – UK
Published to coincide with the opening of the 68th session of the UN General Assembly in September 2013,
Global development goals: Leaving no one behind analyses the context in which the MDGs were developed, assesses progress to date, offers expert views on achieving the 2015 targets, and provides insights into the creation of the post-2015 development agenda.
The publication's objective is to raise awareness of the MDGs, and to encourage wider involvement in achieving them and in charting the course for international development over the next decade.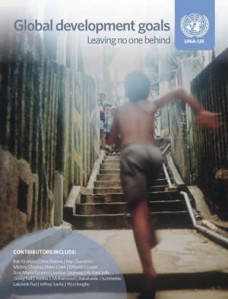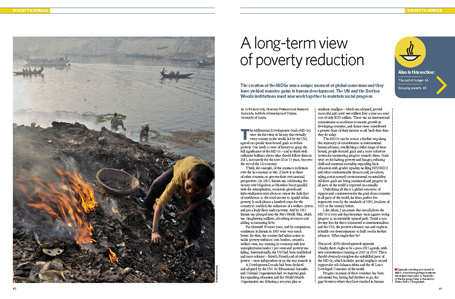 The publication is edited by Natalie Samarasinghe, with articles from leading authorities, including Ban Ki-moon, Helen Clark, Jeffrey Sachs, Justine Greening, Georg Kell and Ertharin Cousin.
If you would like to receive a hard copy, please email: sara.aru@witanmedia.com
To download a PDF, click here

About the United Nations Association - UK
The United Nations Association – UK (UNA-UK) is the UK's leading source of independent analysis on the UN, and a UK-wide grassroots movement.
UNA-UK believes that a strong, credible and effective UN is essential if we are to build a safer, fairer and more sustainable world. It advocates strong government support for the UN and demonstrates why the UN matters to people everywhere.