Derivatives 2012
An official publication of the Futures and Options Association
The FOA's annual publication provides a unique insight on topical issues for market participants, their customers and others who have an interest in the derivatives industry.
The recent regulatory reform on both sides of the Atlantic had a significant impact on the shape of the derivatives industry, shifting the balance of power between participants and jurisdictions. This publication examines the new landscape and explores the likely future developments. It also considers how the industry is innovating and looks at the role that derivatives can play in a global economy.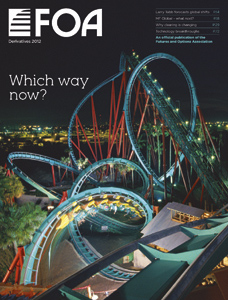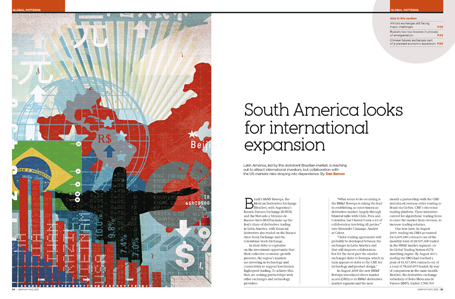 The publication is edited by John Parry, founding editor of FOW and former editor of Metal Bulletin. Editorial is written by expert practitioners and financial journalists who regularly and intelligently cover these markets.
If you would like to receive a hard copy, please email: geraldine.brennan@witanmedia.com

About the Futures and Options Association
The Futures and Options Association (FOA) is the principal European industry association for over 160 firms and organisations engaged in the carrying on of business in futures, options and other derivatives.