Climate Change Strategies 2020
Our first publication for the Climate Technology Centre and Network (CTCN) was launched at COP 25 in Madrid in November 2019.
Climate Change Strategies 2020 highlights the role of technology transfer in the fight against climate change. It explores the range of technology solutions we have at our disposal and helps to build momentum towards collective action on climate change.
In addition to analysis from world-leading experts, it includes numerous case studies of CTCN projects, illustrating how these international partnerships are put together and demonstrating the rewards that they can yield.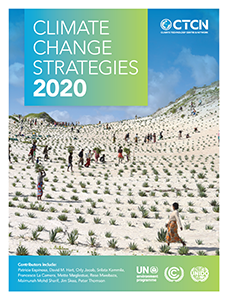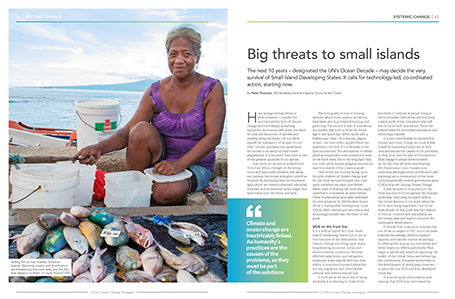 The publication includes contributions from Patricia Espinosa, Rose Mwebaza, Orly Jacob, Peter Thomson, Jim Skea, Srilata Kammila, Maimunah Mohd Sharif and Francesco La Camera.
About CTCN
The CTCN – Climate Technology Centre and Network – is the operational arm of the UNFCCC Technology Mechanism. Its mission is to promote the accelerated transfer of environmentally sound technologies for low-carbon and climate-resilient development at the request of developing countries.
CTCN harnesses the expertise of a global network of technology companies and institutions to provide technology solutions, capacity building and advice, tailored to the needs of individual countries.