Climate 2020: rising to the challenge
An official publication of the United Nations Association – UK
Climate 2020 is the second edition of UNA-UK's major series on climate change.
With contributions from UN, government, science, business and civil society experts, the publication provides insights and recommendations on how to make good on the aspirations of last year's historic Paris Agreement.
The publication is a comprehensive, practical and accessible guide to support the fulfilment of the Paris Agreement's ambitions and is unrivalled in its scope and calibre.
Climate 2020 builds on UNA-UK's flagship series on the post-2015 development agenda: Sustainable Development Goals. The series, which counts current and former heads of state among its readers and contributors, has attracted a dedicated following of policy-makers and influencers across the world.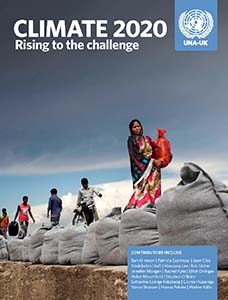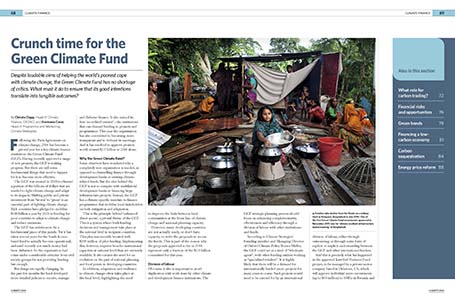 The publication is edited by Natalie Samarasinghe, with articles from leading authorities, including Ban Ki-moon, Patricia Espinosa, Abdeladim Lhafi, Hoesung Lee, Joan Clos, Jennifer Morgan, Helen Mountford, Estherine Lisinge-Fotabong, Stephen O'Brien and Rachel Kyte.
If you would like to download a PDF version, click here

About the United Nations Association - UK
The United Nations Association – UK (UNA-UK) is the UK's leading source of independent analysis on the UN, and a UK-wide grassroots movement.
UNA-UK believes that a strong, credible and effective UN is essential if we are to build a safer, fairer and more sustainable world. It advocates strong government support for the UN and demonstrates why the UN matters to people everywhere.